Create a
unique experience

and atmosphere in your center with a LED Videowall!

In collaboration with our partner Bowling Media we offer the possibility to provide your center with a unique eye-catcher with which your guests are treated to fantastic visual effects and videos, but with which you can also provide them with important information or inform them of attractive promotions. The result is unbelievable every time!

POSSIBILITIES
A LED Video Wall offers many attractive options. You create your desired atmosphere through animations or videos while bowling. In addition, it is also possible, for example, to broadcast a sports match or to communicate an action. Do you want both? No problem! These options are easy to combine because you can split your screen into as many parts as you want.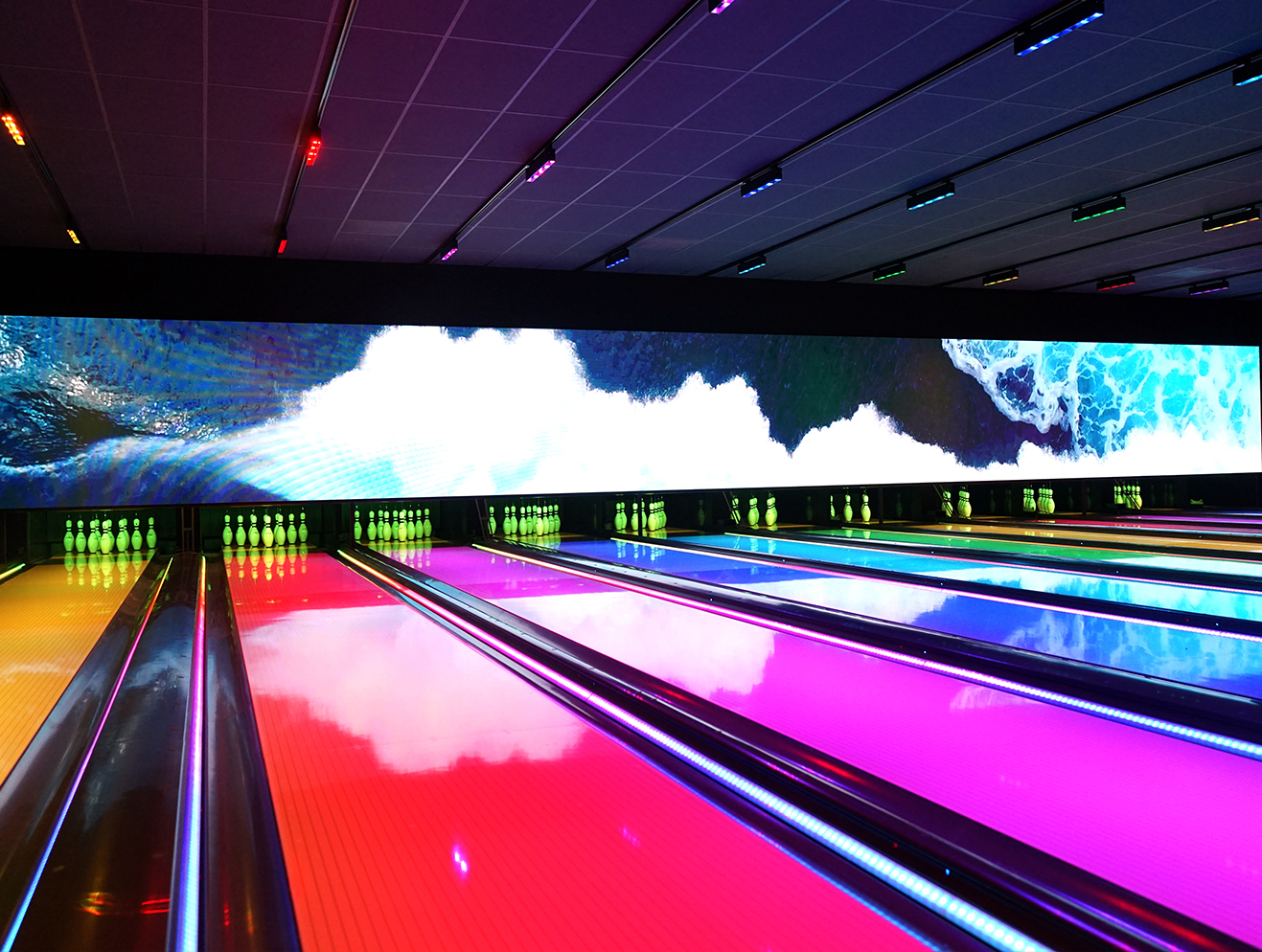 CONTENT
After installation you will have access to a large collection of animations and you will receive a number of new animations for FREE every month! Prefer to play your own content? This is no problem at all. The broadcast source can be a computer, but also television, the Internet, YouTube or, for example, AppleTV. The possibilities are endless.

PERSONALIZATION
For a LED Videowall you are not bound to a minimum size in your center. We look for the best solution for each location and create a tailor-made installation! We are happy to look at the possibilities for your location with you.

Check out

some examples of LED video walls installed by Bowltech and Bowling Media.

Bowling Media is a strategic partner of the Bowltech Group.
---
This website uses cookies.
You agree that bowltech.eu is using session cookies to execute basic website functionality.
* Since the website cannot operate without using session cookies, this clause cannot be declined.

You agree that bowltech.eu is using first party cookies for gathering information about the number of visits through Google Analytics.

You agree that bowltech.eu is using third party cookies for remotely publishing links to video materials of third party websites (YouTube).
Learn more about our cookies policy here.
Accept Cookies