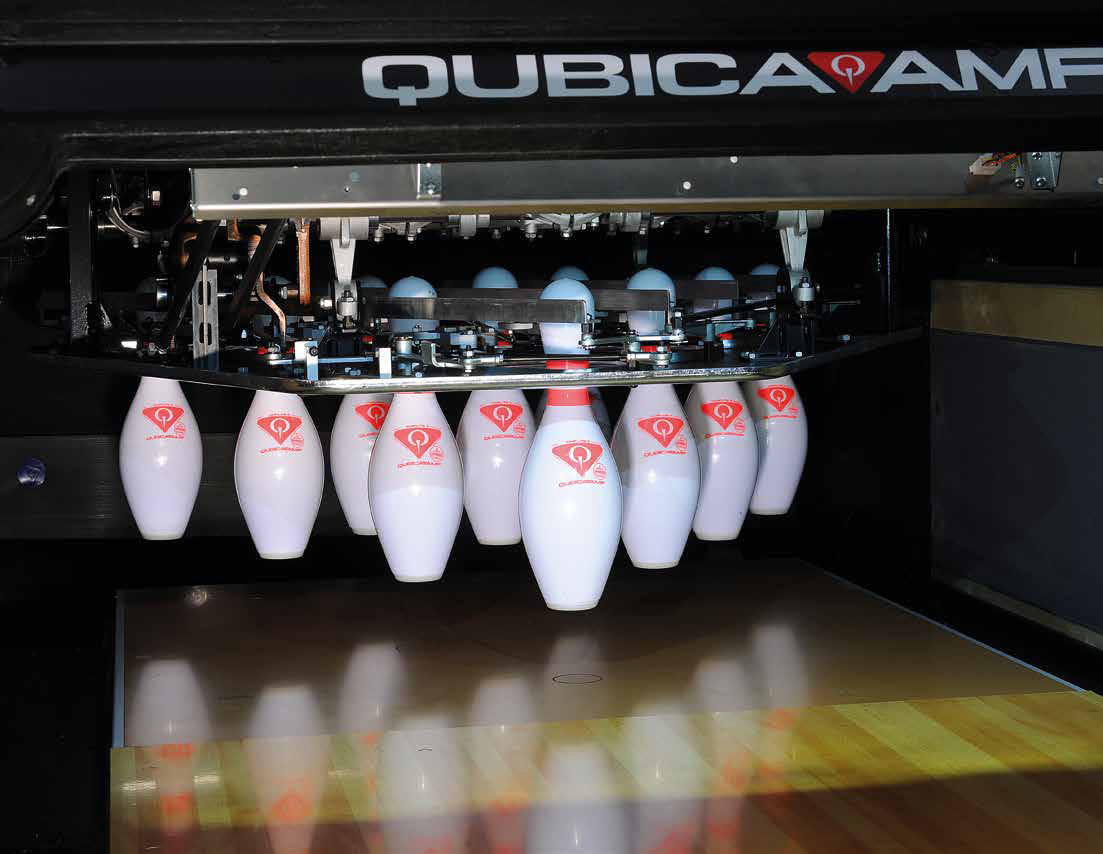 The bowling game and business have evolved, and players have become more discerning. More than ever bowling operators and investors need equipment that is easier to maintain, less costly to operate and incredibly dependable. The EDGE Free-fall is going to change this!

BEST PERFORMING IN REAL-WORLD OPERATIONS
The EDGE Free-fall is designed to perform in real-world bowling centers and conditions day in and day out to ensure the best experience for your guests and less stress for your staff. This is achieved through a number of innovative features.

Watch the product video

here
• EDGE PIN HANDLING TECHNOLOGY
Bowling's most efficient pin handling system is the heart of the EDGE free-fall. It spots and re-spots pins with amazing reliability and precision.

• BEST PIN PICK-UP RANGE
EDGE Free-Fall has bowling's largest pin pick-up range. More standing pins that slide off-spot get picked up and re-spotted by the machine for fewer interruptions in play.

• GRIPPER BALL RETURN SYSTEM
Not only returns balls quickly and reliably, its ball-wiper removes excess lane oil from the ball at the same time.

• CENTERPUNCH LED PIN LIGHTING
Turns ordinary play into an extraordinary experience by illuminating pins with endless colors and dynamic effects. Effects react to on-lane events like strikes, spares and gutter balls.

• FASTEST GAMEPLAY
EDGE Free-Fall is the fastest cycling machine on average. League players appreciate the faster pace and ability to finish sooner. And there is more throughput for open-play guests during peak periods.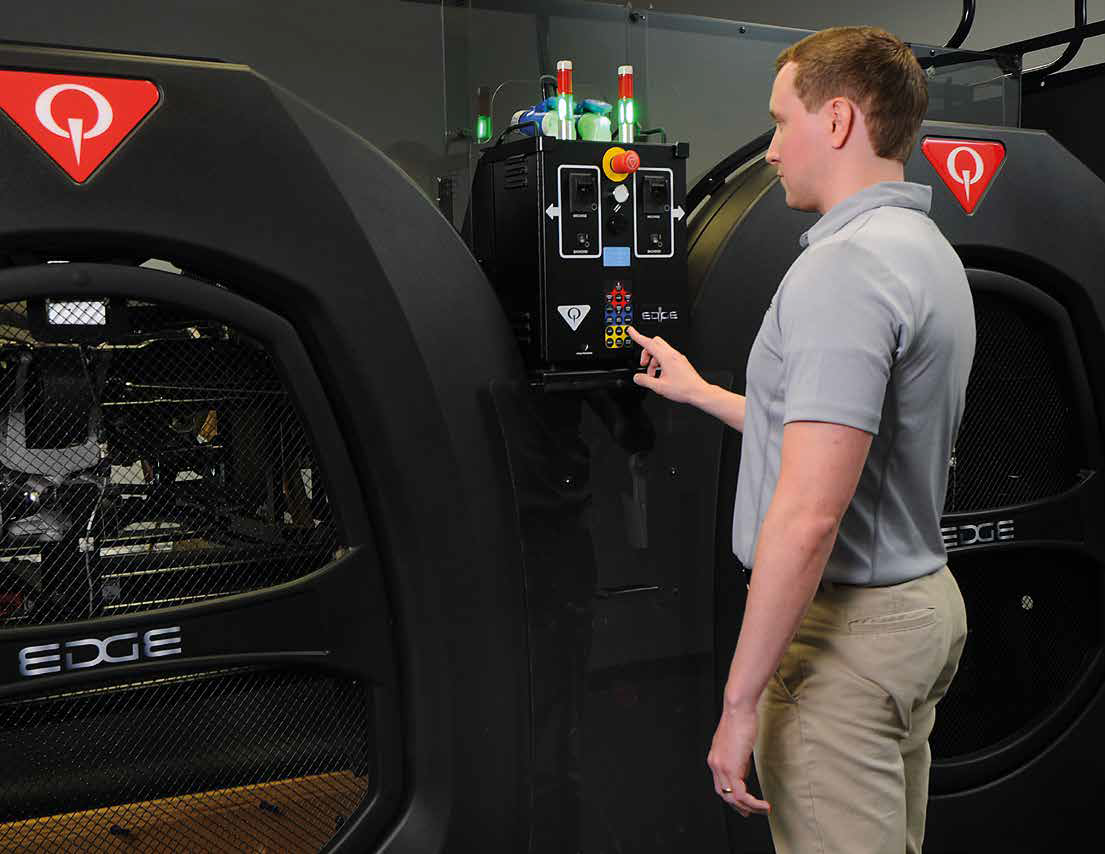 THE EASIEST TO LEARN AND MAINTAIN
The XLi software-drive technology of the EDGE Free-fall eliminates mechanical complexity and simplifies machine operation. And the XLi software is always current thanks to the BES X and Conqueror X scoring and management systems.

Operating and servicing the EDGE Free-fall is also easier and more efficient thanks to Tech Wizard which gives real-time operational alerts and guidance and scheduled maintenance notifications and instructions. Transparent guarding provides visibility without requiring deeper access and an approachable, uncluttered design provides safe and easy access to machine components for routine servicing.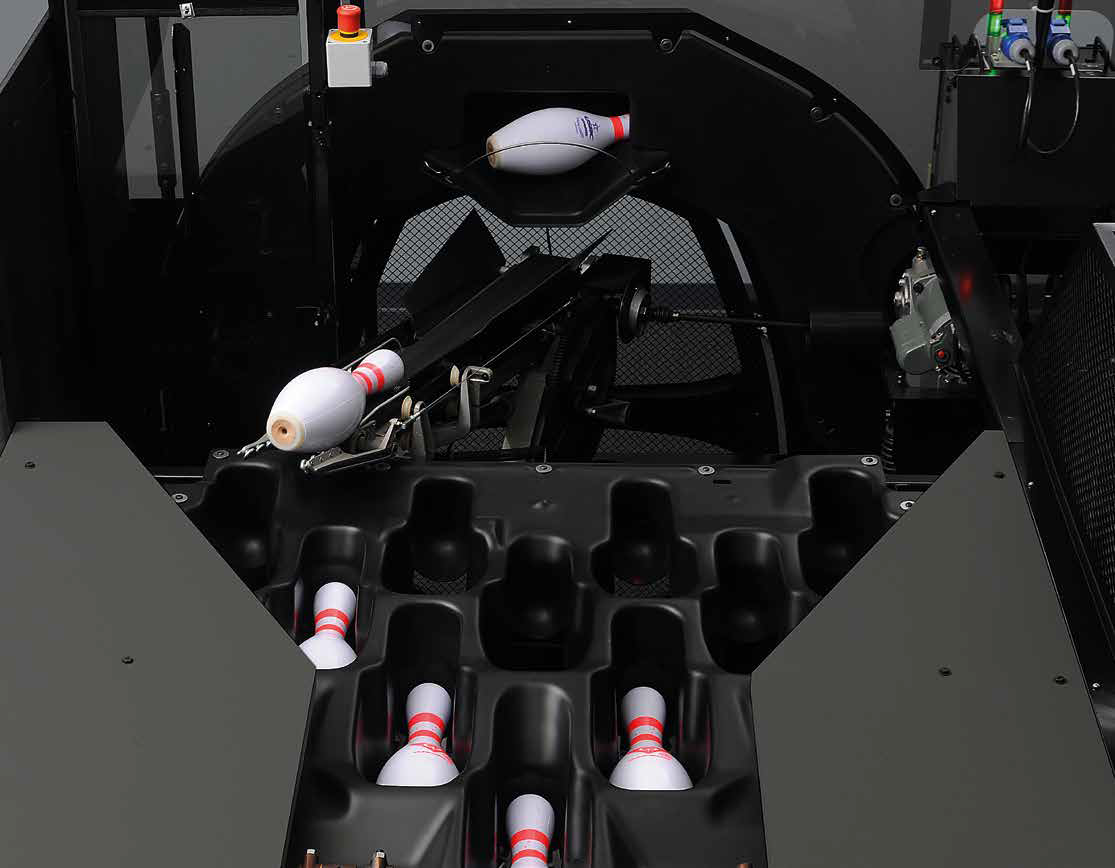 SMARTEST INVESTMENT LONG TERM
The proven design, quality construction and Innovative features that reduces operating costs makes the EDGE Free-fall the smartest long term investment for you center.
• SMARTCYCLE®
Modern, precision scoring camera technology means the pin table does not cycle for every pin-leave
situation. Eliminating unnecessary wear and tear and lowering parts and labor expenses.
• RUN-ON-DEMAND INTELLIGENCE
All motors and mechanical systems run only when balls are thrown. Saving energy expenses and
extending the life of components.
• DURABIN® PIN STORAGE SYSTEM
This unique system stores bowling pins until time for them to be set on the pin deck. Pins last longer
because they don't continuously cycle through the machine.