With
Fly'n Ducks

you'll deliver the best possible

duckpin bowling experience

for guests of all ages.

From the classic three-ball game to endless choices of fun and skill games available with the BES X Scoring & Entertainment System, your guests enjoy this fantastic game. And you'll be amazed how everything just works, thanks to a robust design plus innovative EDGE String pinspotting technology. You'll deliver better duckpin bowling at the lowest operational costs, maximizing profitability.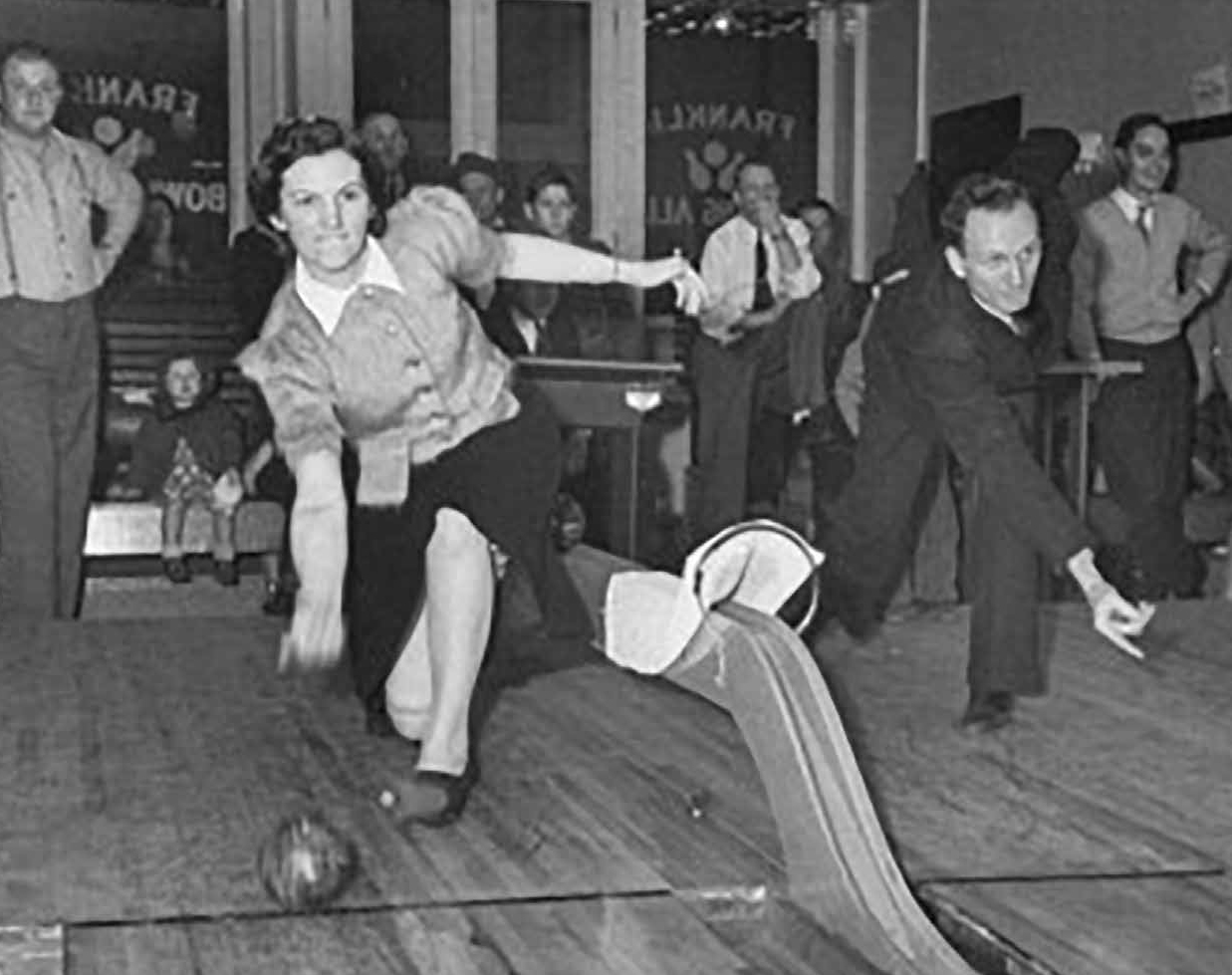 WHAT IS DUCKPIN BOWLING?
Duckpin is an exciting and fun bowling game traditionally played on a standard tenpin bowling lane using a smaller ball and unique bowling pins, called duckpins.

Invented in Baltimore in 1900, duckpin bowling became very popular throughout the northeastern United States and parts of Canada. Over a century later the lure of duckpin bowling continues to win many new fans making it a great opportunity for bowling operators and investors.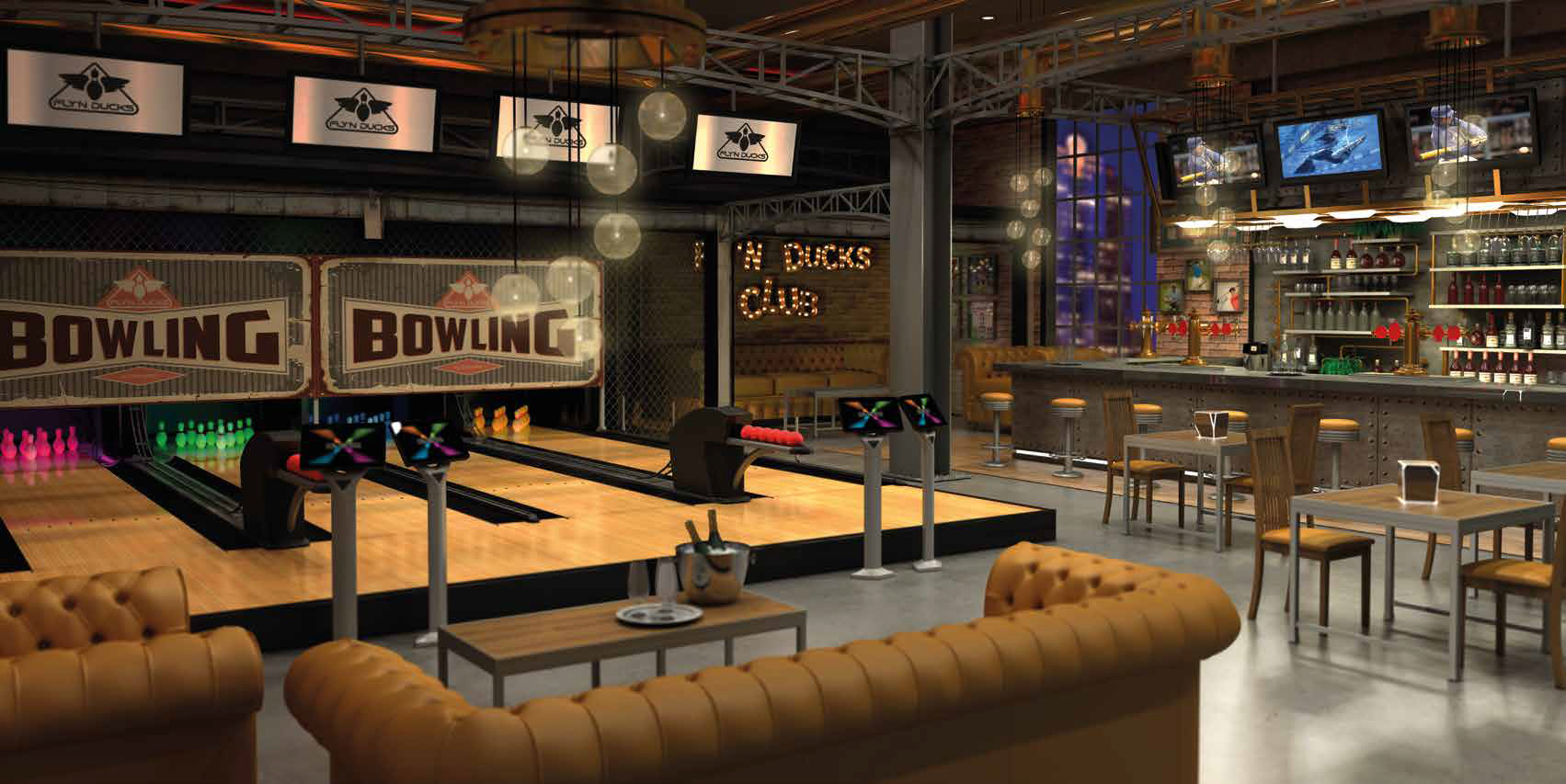 WHY DUCKPIN?
Fly'n Ducks is a perfect addition for locations which are looking for an activity which attract and keep customers longer, and haven't got the space for a full size bowling lane. For example bars, restaurants, hotels and FECs. There are no special bowling shoes needed, only one size bowling ball which fits all ages and less space is needed due to shorter lane lengths.

Fly'n Ducks makes duckpin bowling
easier and more fun

than ever for consumers to enjoy.


Fly'n Ducks uses BES X, the world's only Bowler Entertainment System. It also utilizes the Conqueror X management system to deliver powerful pricing and game management tools.

Powered by the EDGE String Pinspotter, operation is amazingly simple which ensures peace of mind and it has the lowest operational costs.
UPGRADES
There are several upgrades to add for an even better experience for all ages.

• CENTERPUNCH CAPPING LIGHTS
Enhance the visual impact and guest experience. CenterPunch capping lights integrate with the CenterPunch pin lighting on Fly'n Ducks to deliver striking, coordinated lighting effects.

• DURABOWL BUMPERS
Player-selectable automatic bumpers are great for guests who need help keeping the ball out of the gutter. Available for the Three-Quarter and Regulation lane lengths.

• LANE SIDE GUARDS
Made of strong transparent polycarbonate, these guards provide an unobtrusive barrier to ensure any wild ball throws are contained.

• SOFT DUCK PINS
Traditional hard duck pins are standard. Choose soft duck pins if a quieter experience is desired. They are also easier to topple, making them a great option if you want to provide a slightly easier experience for guests.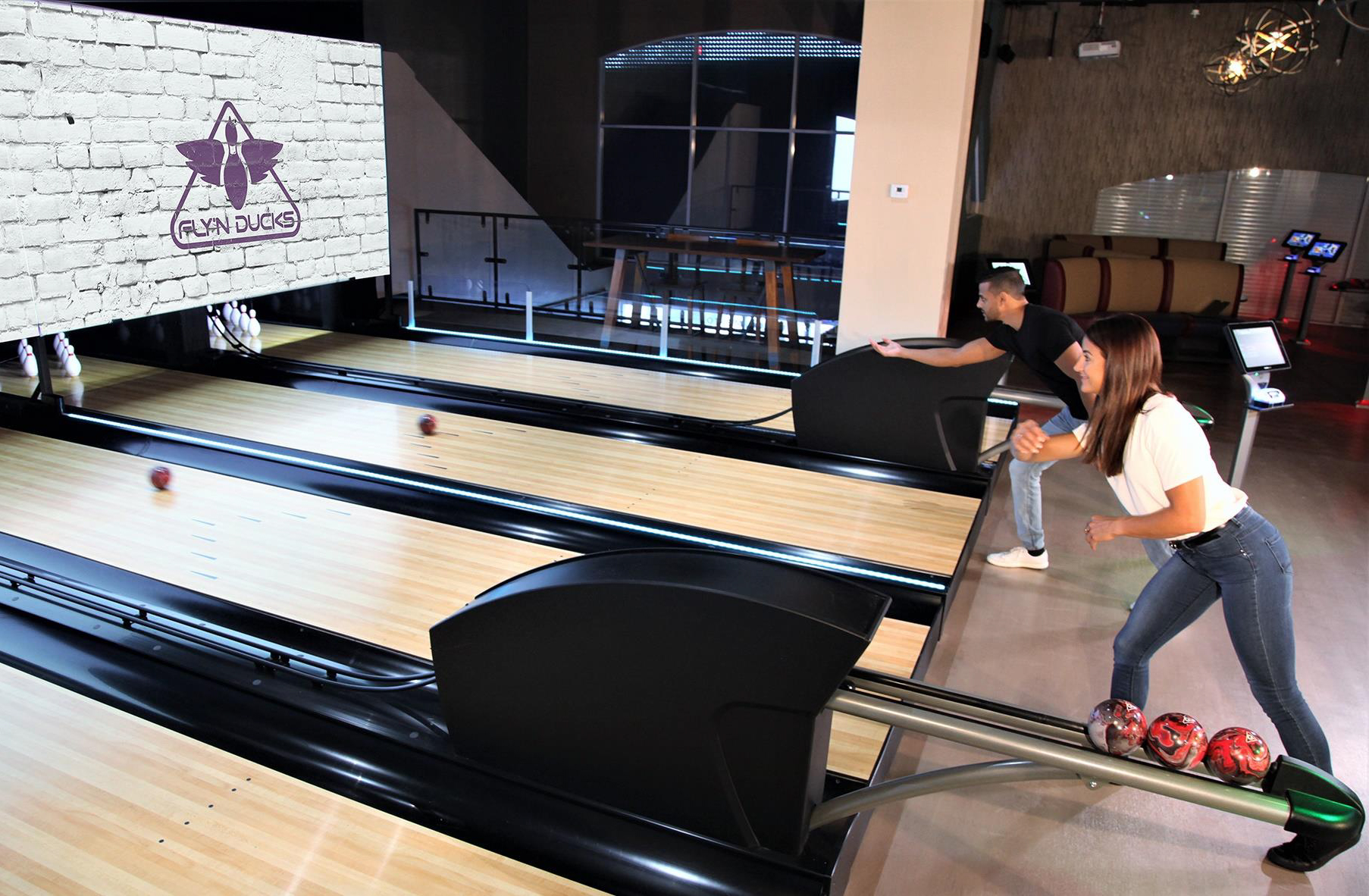 SPACE REQUIRED - STANDARD LENGTH UNIT
A lane pair of Standard Fly'n Ducks can be installed in space as little as 11 m. (L) x 3.5 m. (W) x 2.3 m. (H). This includes a 1.2 m. players area in the front and 0.5 m. minimum service aisle behind the machines.
Available with or without the traditional bowler approach platform. Foregoing the bowler approach platform saves additional space and provides ADA accessibility without the need for ramps.
LANE LENGTH OPTIONS
Choose from 4 lane lengths starting with Standard and increasing in increments up to Regulation – which is a fullsize regulation duckpin bowling lane. We are happy to help you to determine the optimal length for your location.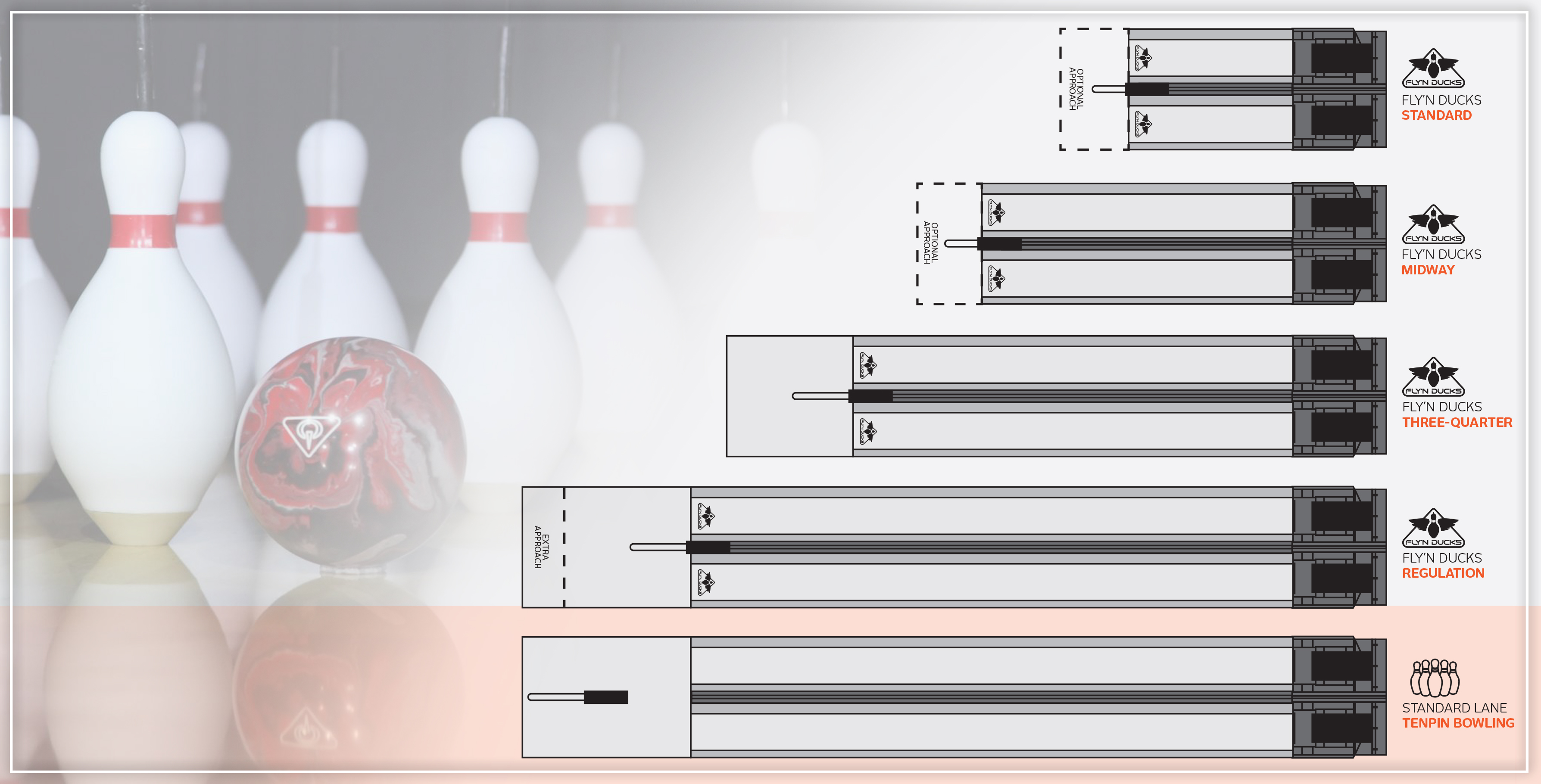 LENGTH


BENEFITS




BOWLER APPROACH



LANE & PIN DECK
SURFACE

OVERALL LENGTH



STANDARD
The smallest possible footprint and maximum revenue/square meter.
No Approach
7.3 m.
9.15 m.
STANDARD
1.83 m. (6') Approach
7.3 m.
9.9 m.
MIDWAY
A slightly more challenging playing experience than the Standard length.
No Approach
11 m.
12.8 m.
MIDWAY
1.83 m. (6') Approach
11 m.
13,6 m.
THREE-QUARTER
A more traditional duckpin experience in less space than the Regulation length.
3.66 m. (12') Approach
14,6 m.
19 m.
REGULATION
The traditional, regulation-length duckpin bowling experience.
3.66 m. (12') Approach
19.2 m.
23.8 m.
REGULATION
4.88 m. (16') Approach
19.2 m.
25 m.