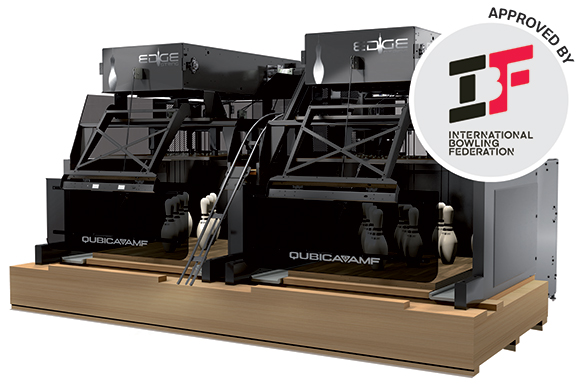 The QubicaAMF EDGE STRING pinspotter is an excellent choice if you offer bowling recreationally and as entertainment, such as in an FEC concept. This pinspotter gives you an authentic bowling experience with less operational complexity and a much lower cost compared to alternative pinspotters.


SIMPLE OPERATION
The simple and robust design of EDGE String ensures that every staff member is able to learn to operate the pinspotter within one hour. Operation is also made even easier with the innovative Tech Wizard* app on your smartphone, which proactively notifies and guides your staff when needed through Real-Time operational alerts, Instructional videos and Cloud-Based Management Tools.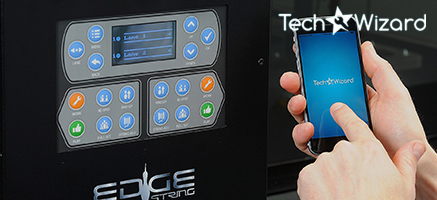 • Only 6 functions are required to operate the pinspotter.
• Rugged design and only 3 settings - with built-in control gauges.
• Plug & Play Design: replacing a part, if needed, is quick and easy.
• Integrated protection, DC low voltage.

*Tech Wizzard is only available in conjunction with CMP.

Watch the product video

here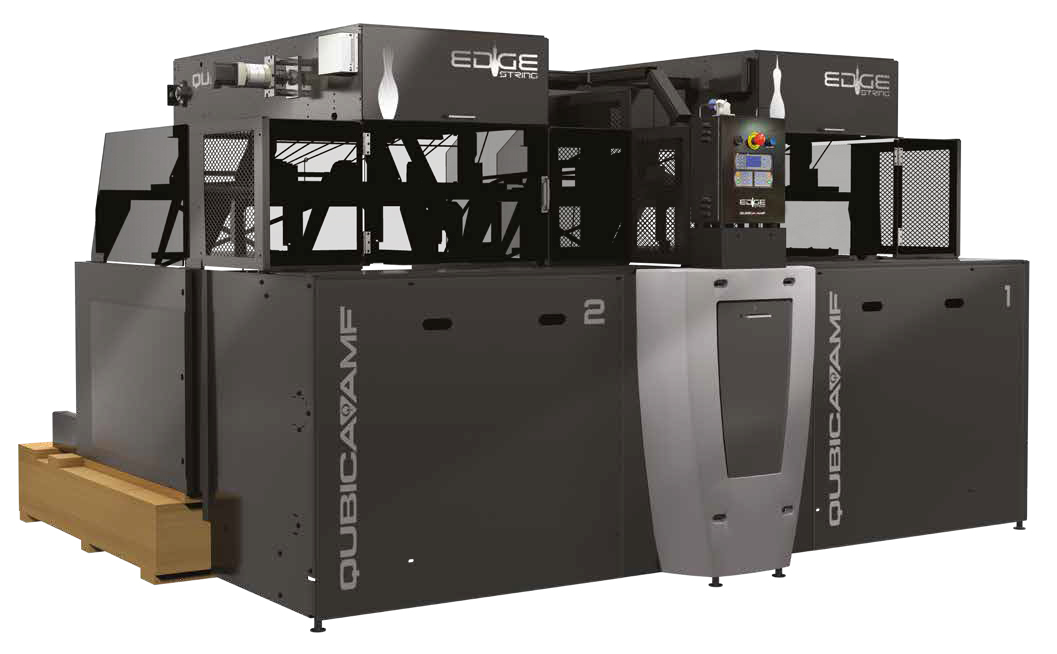 LOWER COSTS
Due to the robust design and fewer moving parts, you need very little maintenance and spare parts to keep the machine running. In addition, the EDGE String is much more energy efficient than other pin spotters and you no longer need a dedicated mechanic, which results in significantly lower operating costs per year.

BEST BOWLING EXPERIENCE
The Dark Pit Area hides the strings and makes the pins more noticeable while bowling.
The Oversize Pin Shield completely hides the pins and strings from view when the pinspotter is rotating.
Performance Pin Bushing eliminates pin knots so guests can continue bowling.
Bowler Responsive Deck Lights react to events on the lane when used in conjunction with the BES X Bowler Entertainment System. This further enhances the authentic bowling experience.
---
String Pinspotters Featured
This website uses cookies.
You agree that bowltech.eu is using session cookies to execute basic website functionality.
* Since the website cannot operate without using session cookies, this clause cannot be declined.

You agree that bowltech.eu is using first party cookies for gathering information about the number of visits through Google Analytics.

You agree that bowltech.eu is using third party cookies for remotely publishing links to video materials of third party websites (YouTube).
Learn more about our cookies policy here.
Accept Cookies