Whether sports bowlers or recreational bowlers looking for a few hours of fun,
QubicaAMF's SPL Select™ lanes

are always the right choice.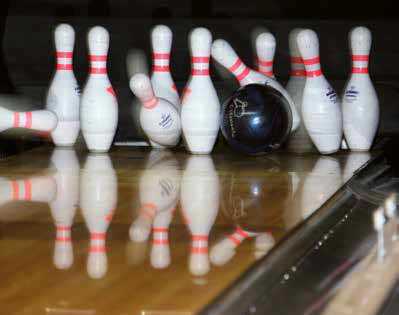 Install SPL Select™ and immediately enjoy the most beautiful classic bowling alley on the market, the unparalleled lane surface for sports bowlers and the highest scoring bowling alley for the competitive casual bowler. SPL Select™ lanes are designed from a photograph of classic maple and pine wood bowling lanes. In this way, SPL Select™ sheets deliver the most authentic, warm and rich wood look available. This way they create a high-end, stylish look and feel in your center. Your bowlers will love the warm look of these lanes.

THE BEST TRACK SURFACE FOR BOTH SPORTS BOWLERS AND RECREATIONAL BOWLERS
The exclusive court surface of SPL Select™ courts is designed with the sports bowler in mind. SPL Select™ provides more consistent track conditions as oil cartridges stay in place for longer. This undeniably leads to higher scores, happy sports bowlers and better business results during sports bowling.

• EXCLUSIVE "BRUSH FINISH" SURFACE
The patented 'Brush Finish' surface of the SPL Select™ track panels retains oil patterns better and longer than any other available product. The superior friction properties also make bowling balls more responsive to SPL Select™. A consistent oil pattern and good ball response lead to demonstrably higher scores and satisfied bowlers.

• ALTERNATING LIGHT AND DARK BOARD LINES
Clearly distinguishable light and dark boards in the SPL Select ™ lane surface provide bowlers with a natural handle when finding correct formation, targeting the pins and finding breakpoints. All this results in higher scores.

• ULTRASLIDE™ APPROACH
The UltraSlide™ approach approximates the surface characteristics of a real wood approach better than the alternatives. UltraSlide™ is built for optimal slide and fewer problems with sticky approaches. This helps bowlers with a more accurate release of the ball and therefore higher scores.

• OVERLAP PIN DECK
The last lane panel of the SPL Select™ lanes overlaps and is anchored into the pin deck. This creates the best possible connection between the pin deck and the track, resulting in better pin action and higher scores.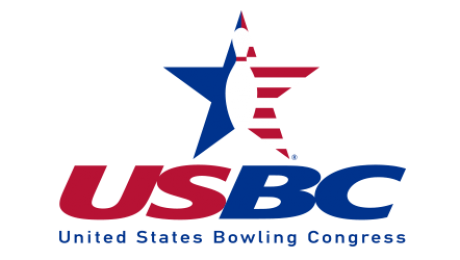 USBC APPROVED

The SPL Select ™ courses are officially approved for competition by the USBC (United States Bowling Congress). So you can organize USBC tournaments on the courts and every 300 game or other exceptional scores will be recognized by the USBC.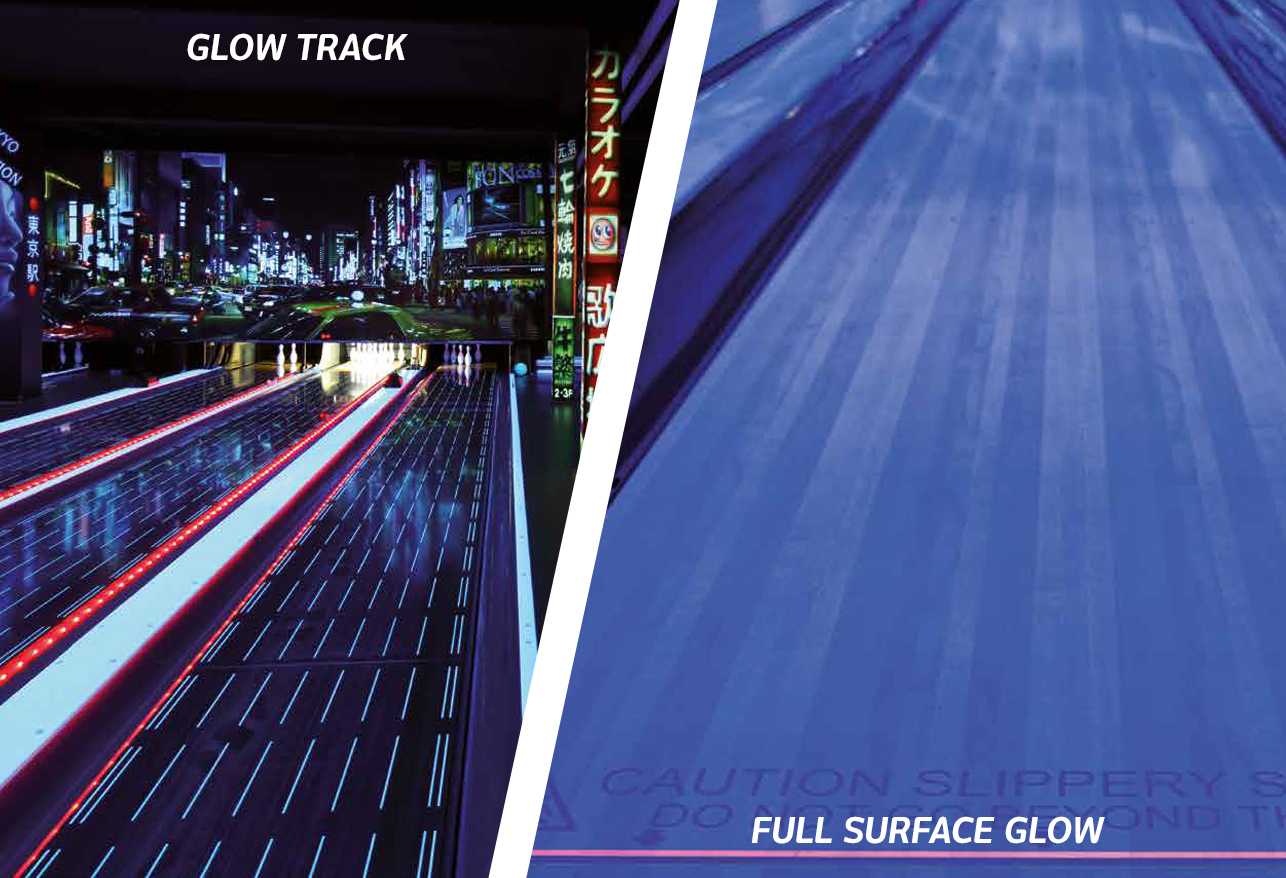 In addition, receiving your recreational bowlers in a pleasant, exciting but also safe environment is essential for your bowling business. SPL Select™ lanes offer the best in glow entertainment and safety and are available in two different glow-in-the-dark designs: Glow Track or Full Surface Glow. Regardless of your preference, the glow designs provide a great visual wow factor during recreational bowling.
GLOW TRACK
Provides not only a unique look by means of distinguished glow lines on the runways, but also a good aiming aid in the dark.

FULL SURFACE GLOW
Immerses the entire runway and approach surface in a spectacular glow-in-the-dark look.