Measurements with Tenpin Bowling
Building a bowling alley starts with selecting the right location and ensuring you have enough space to accommodate the lanes and bowling equipment.

BOWLING LANE
We have produced a detailed schedule of dimensions to assist you, because a bowling lane consists of not only the lane with approach and adjacent seating area, but the technical area where the machines are installed.

LOCAL REGULATIONS
The dimensions in our drawing are intended as a guide to standard sizes that are required for a bowling alley. Always check the local regulations regarding fire safety or other Health and Safety regulations.

DISCLAIMER
No rights can be derived from the mentioned dimensions.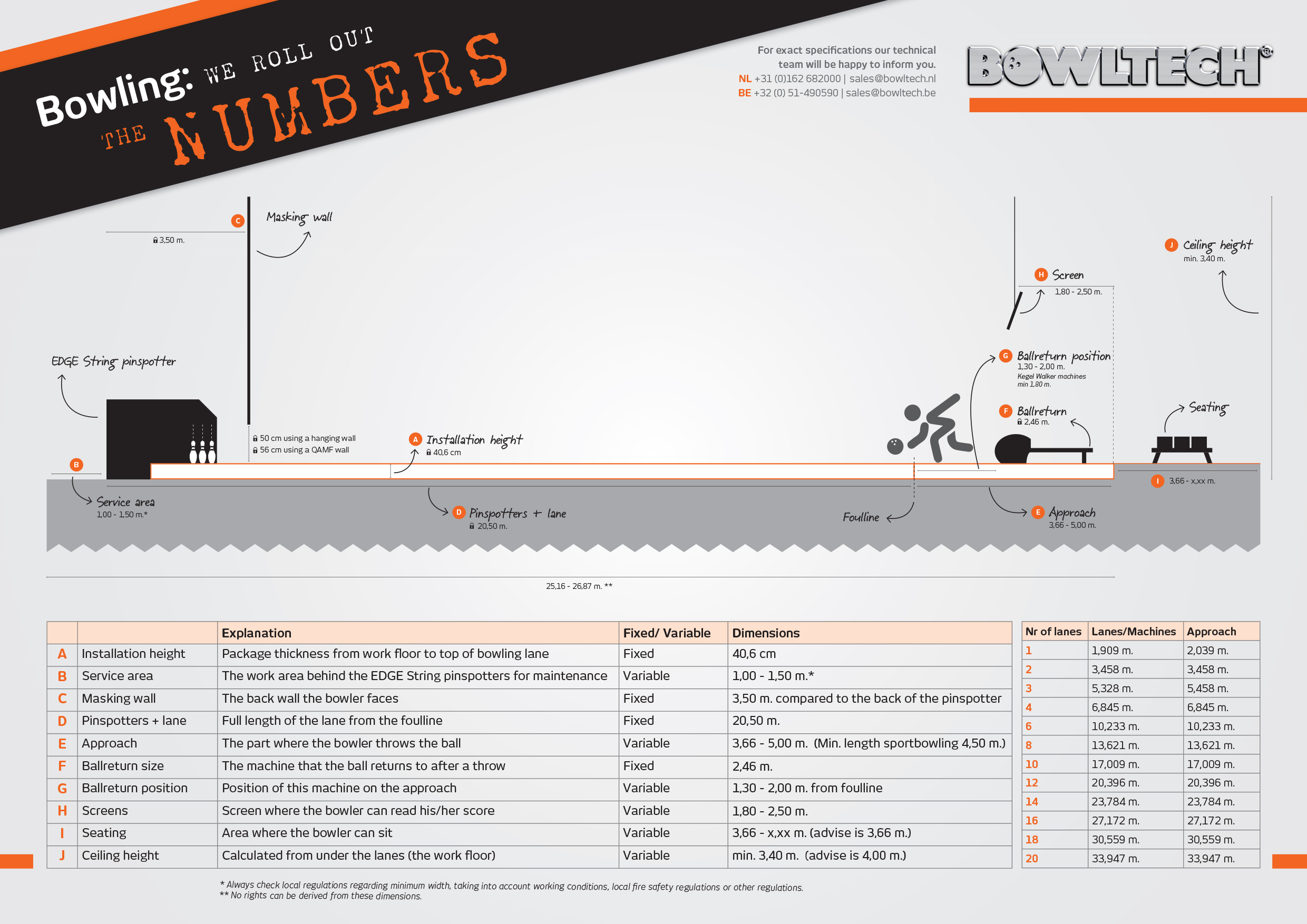 Click on the image to download as PDF
---
This website uses cookies.
You agree that bowltech.eu is using session cookies to execute basic website functionality.
* Since the website cannot operate without using session cookies, this clause cannot be declined.

You agree that bowltech.eu is using first party cookies for gathering information about the number of visits through Google Analytics.

You agree that bowltech.eu is using third party cookies for remotely publishing links to video materials of third party websites (YouTube).
Learn more about our cookies policy here.
Accept Cookies