The IKON Walker has the simplicity you love about the IKON Lane Machine, now with the walking capability of the FLEX Lane Machine. It's also perfect for those who want a walking lane machine, but do not require all the features of the FLEX.

Watch the productvideo

here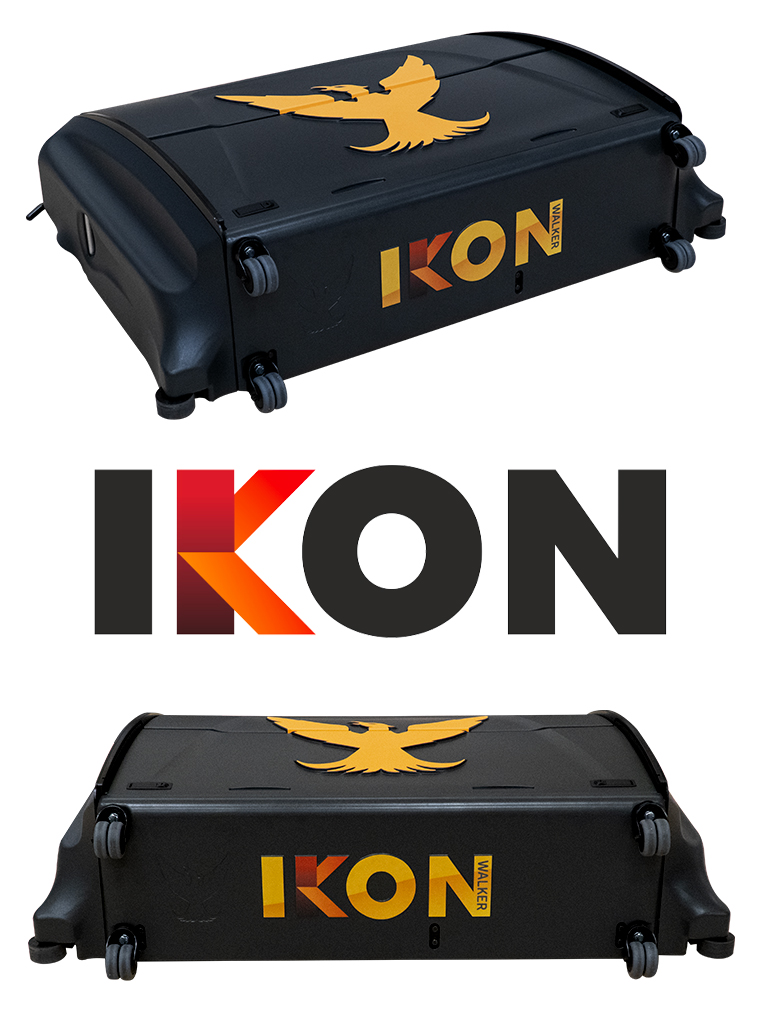 FEATURES
• Zero Turn Radius lane to lane walking function
• Auto-aligning lane whiskers
• Smart processor auto-align memory
• Object detection
• Automatic burn pair
• Sanction Technology Conditioning System
• Holds 15 patterns of your choice
• DUO Transfer System
• Enhances the smoothness of the pattern
• Residual oil burns out quickly for easy pattern changes
• Sprayless Cleaning System
• Quick change squeegee assembly
• Easily monitor and adjust cleaner output as desired using the touchscreen
• Six drive speeds for best taper control
• 3.5-inch color touchscreen
• Test input/output menu option
• Detailed error messages
• Single lightweight battery
• External battery charger
• Three battery options based on number of lanes ran per day
---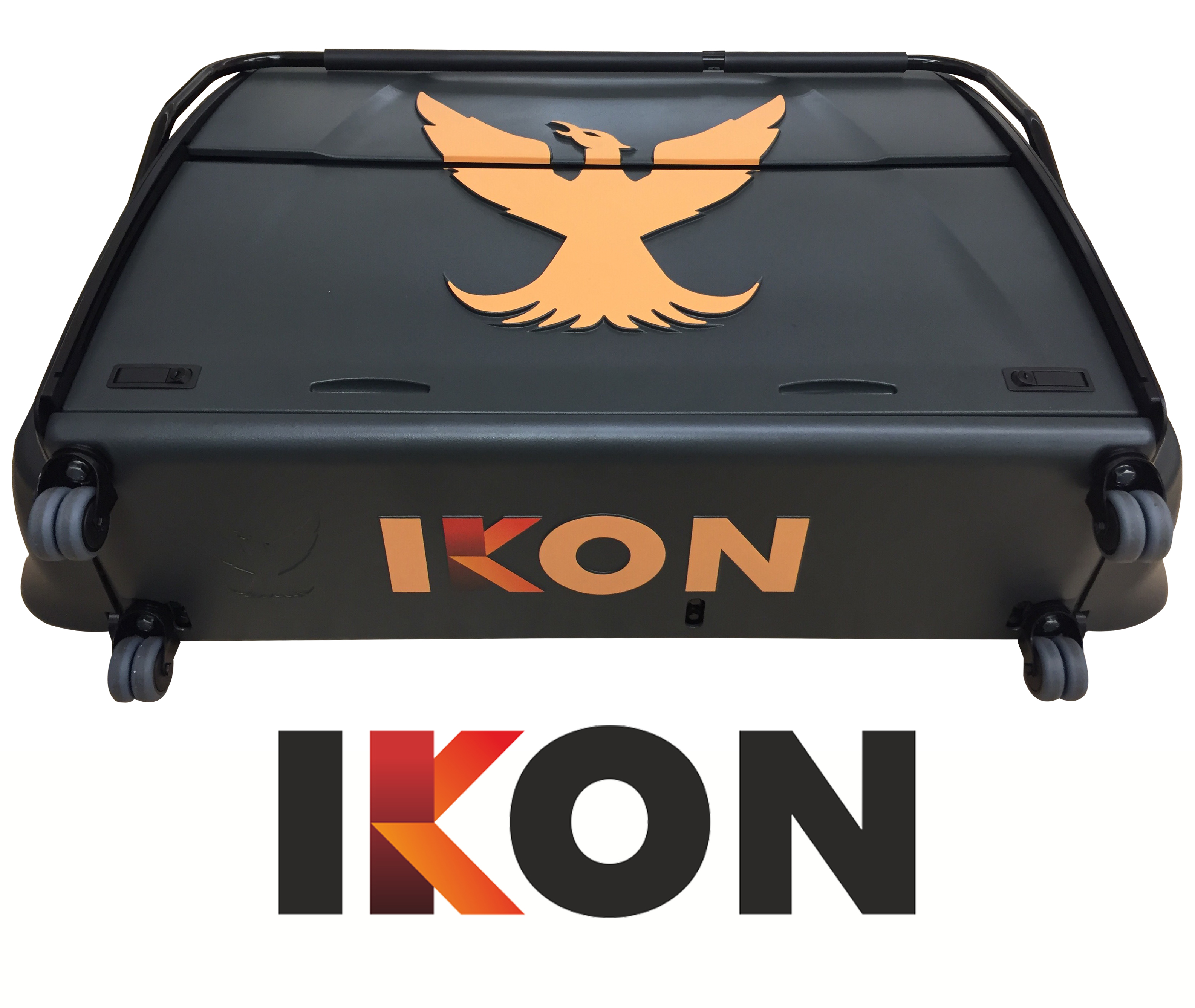 The IKON is a battery powered combination lane machine (cleans and conditions) that incorporates Kegel's proven technology with the modern styling of the FLEX.

The IKON uses Sanction Technology for the conditioning system which is reliable, verifiable, and accurate to ±1% with continued precision of ±0.5% after millions of cycles. For cleaning, the IKON utilizes a sprayless system, which cleans the lane without any overspray into the gutters keeping your customers and pinsetters cleaner.

Kegel's patented conditioning and cleaner systems are the only ones on the market that can be checked and verified before you begin lane maintenance - now that's peace of mind.

Watch the productvideo

here

FEATURES
• Conditioning System with forward and reverse capabilities.
• The popular and easy to maintain DUO Transfer System enhances the smoothness of the pattern and allows for easy pattern changes.
• Patented Sprayless Cleaning System - No overspray in the gutters.
• The on-board PLC uses a 3.5 inch color touchscreen to make it easy to monitor and adjust machine settings.
• The IKON PLC holds 15 patterns of your choice.
• Wireless connection via Wi-Fi device
• Choose from 3 different size Lithium Ion batteries based upon your bowling center's needs or number of lanes ran per day.
---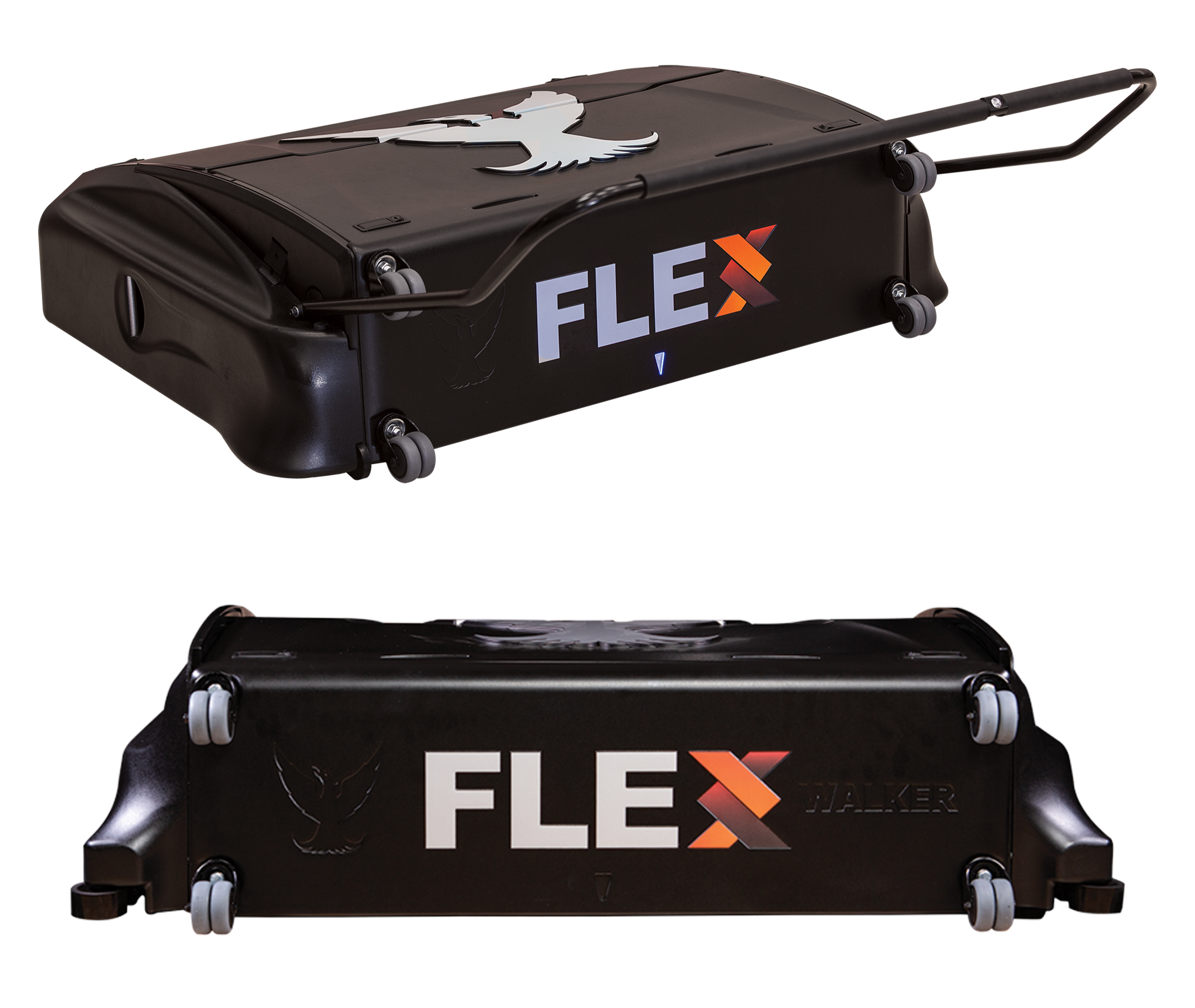 FLEX is the state-of-the-art and most advanced lane maintenance machine from Kegel. The DUO Conditioning System combines Sanction Conditioning technology with dual conditioner tanks, making it the first lane maintenance machine that gives you the ability to easily use various conditioners, or even mix two compatible conditioners in one run.

The Kegel FLEX is also available in a 'Walker' edition, the only lane maintenance machine in the bowling industry that is able to autonomously clean the lanes and condition.
The FLEX Walker moves itself from lane to lane and even bypasses obstacles on the approach.

Watch the productvideo

here

FEATURES
• NEW Full color 7" touchscreen display & redesigned user interface and user experience
• DUO Transfer System
• Two (refillable) conditioner cartridges
• Touch Screen
• Batteries with longer life
• Standard battery capacity to 40 lanes (upgradeable)
• 30 patterns
---

The Crossfire is a compact, durable, and highly functional lane machine at an extremely affordable price. This wick combination lane machine allows small centers to experience high-quality lane maintenance only Kegel can deliver.

FEATURES
• Cleans and conditions the lane in about 80 seconds
• On-board keypad for simple machine programming
• 6 High-Flow Wick Pads (upgradable)
• 12 Lane Conditioner Capacity (upgradable)
• 32 Lane Cleaner Capacity
• 3 Drive Speeds for enhanced pattern taper
• Compact Design
---

Do you own or manage a smaller center and find yourself doing the lanes by hand? Perhaps you use outdated equipment that doesn't clean properly or apply enough oil for today's bowling balls? We know the lane maintenance problems that many centers are faced with today—like not having a full-time mechanic or feeling like they are forced into buying an expensive, complex machine.

Unlike any other lane machine on the market, the EZ Touch will protect your capital investment (the lanes) as well as ANY lane machine on the market today—and keep your bowlers happy.

Watch the productvideo

here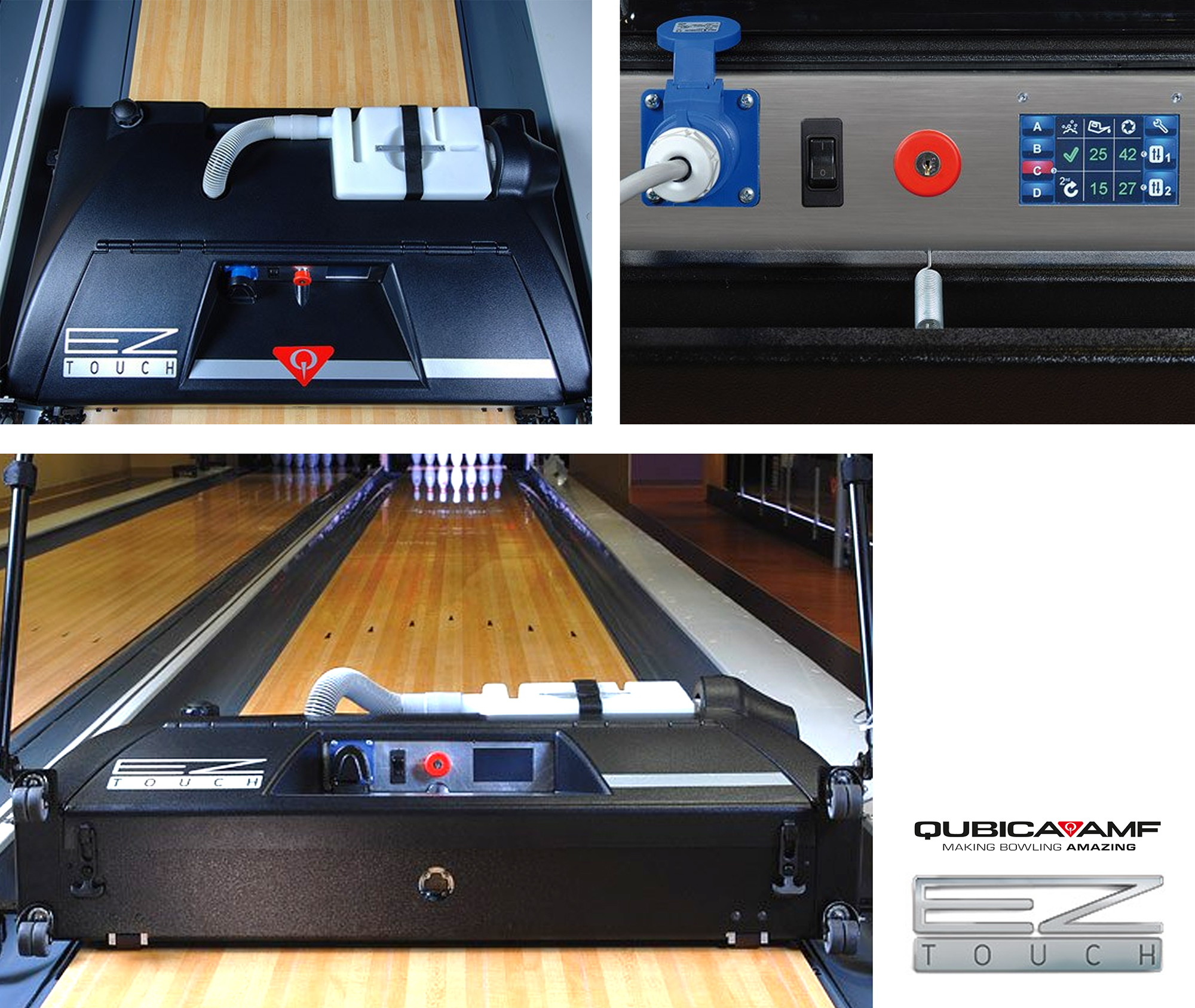 EASY TO LEARN & OPERATE
The EZ Touch is easy to learn and run. Any member of your staff can easily maneuver and quickly learn to operate this machine—with the touch of a button.

FAR LESS EXPENSIVE TO PURCHASE AND MAINTAIN
The EZ Touch is a very economical solution with a low total cost of ownership. And it also saves labor costs by automating what you might be doing by hand or less efficiently now.

ALL-IN-ONE CONVENIENCE
EZ Touch has everything you need to take care of your lanes—and all types of bowlers. It protects one of your biggest investments as well as machines that cost three times as much.
---
Trade-in Machines / Refurbished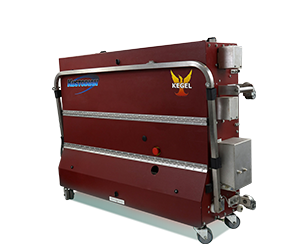 Bowltech also offers a selected range of refurbished lane machines. These machines come with a 6 month warranty. This way, even the smaller center has the opportunity to have a high quality machine on their lanes.

VFor more information about our refurbished lane machines, please contact our sales desk.
---
This website uses cookies.
You agree that bowltech.eu is using session cookies to execute basic website functionality.
* Since the website cannot operate without using session cookies, this clause cannot be declined.

You agree that bowltech.eu is using first party cookies for gathering information about the number of visits through Google Analytics.

You agree that bowltech.eu is using third party cookies for remotely publishing links to video materials of third party websites (YouTube).
Learn more about our cookies policy here.
Accept Cookies