BES X is the world's most innovative and
only true Bowler Entertainment System!

It offers more fun and relaxation for bowlers of all ages, offers new competitive challenges and more new ways to socialize.


FUN FOR EVERYONE
Having fun is the main reason for people to visit bowling and entertainment centers. However, traditional scoring systems cannot be adapted to the individual needs and wishes of your guests. BES X is specifically designed to solve that problem. Only BES X gives you the widest and most innovative variety of on-lane entertainment options and gives your guests every reason to bowl more often and longer at your center.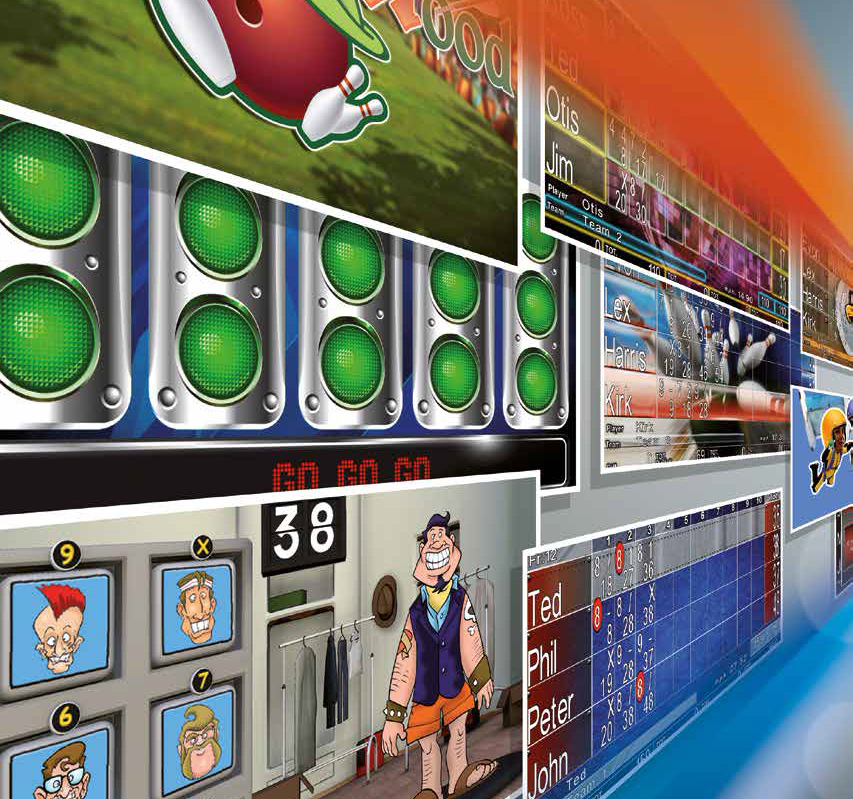 EXCLUSIVE COMPETITIVE CHALLENGES
The competitive element is an important component of the bowling experience. Young or old. Expert or novice. Everyone wants to win, whether it's friends over in a relaxing game or a serious attempt at that big tournament cup. BES X improves the competitive element for every target group and at every level.

MAXIMUM SOCIAL REACH
People go bowling to socialize, but traditional scoring systems don't allow bowlers to expand their social reach beyond the lane. Simply let bowlers share their experiences with their social network via GameConnect or chat with other people in the center on the LaneChatter, creating a "friend" for life. An exclusive BES X feature.

EXCEPTIONAL EASE OF USE
People bowl because it's fun, relaxing and fun. And they don't bowl if they don't. BES X is the most user-friendly and smartest scoring system in the world. The operation is simple and clear, so they have plenty of time for fun and relaxation!
OPTIMIZATION FOR YOUR CENTER
BES X is designed to optimize every aspect of what makes bowling attractive to your customers. Centers using BES X consistently report:
• A significant increase in lane occupancy by new bowlers and a longer average playing time.
• Significant increase in revenue from birthday parties and corporate events. Increase in the number of bookings, the size of each event and the realized turnover per person.
• Bowlers are especially attracted by exclusive options such as Mad Games, YouToons, Selfie Grids and the possibility to make their own choices per lane via the console.